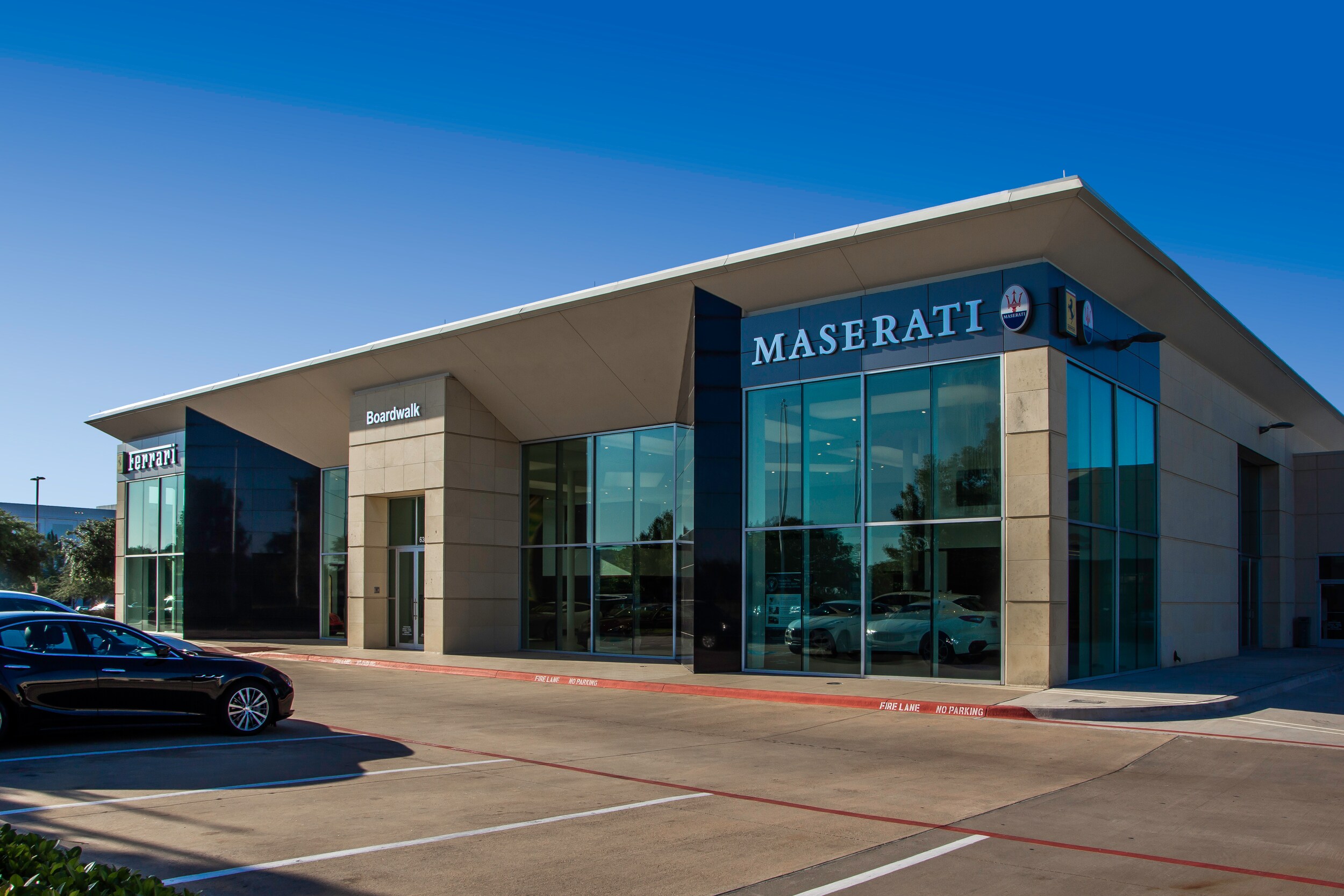 About Boardwalk Maserati in Plano - Maserati Dealership Serving Dallas, Fort Worth & Plano
Strategically positioned in one of the largest Maserati markets in the U.S., Boardwalk Maserati Plano is committed to broadening the legacy of this storied marquee throughout Dallas-Fort Worth. Maserati is one of the most enduring automobile nameplates in the world, earning a distinctive place in the annals of performance.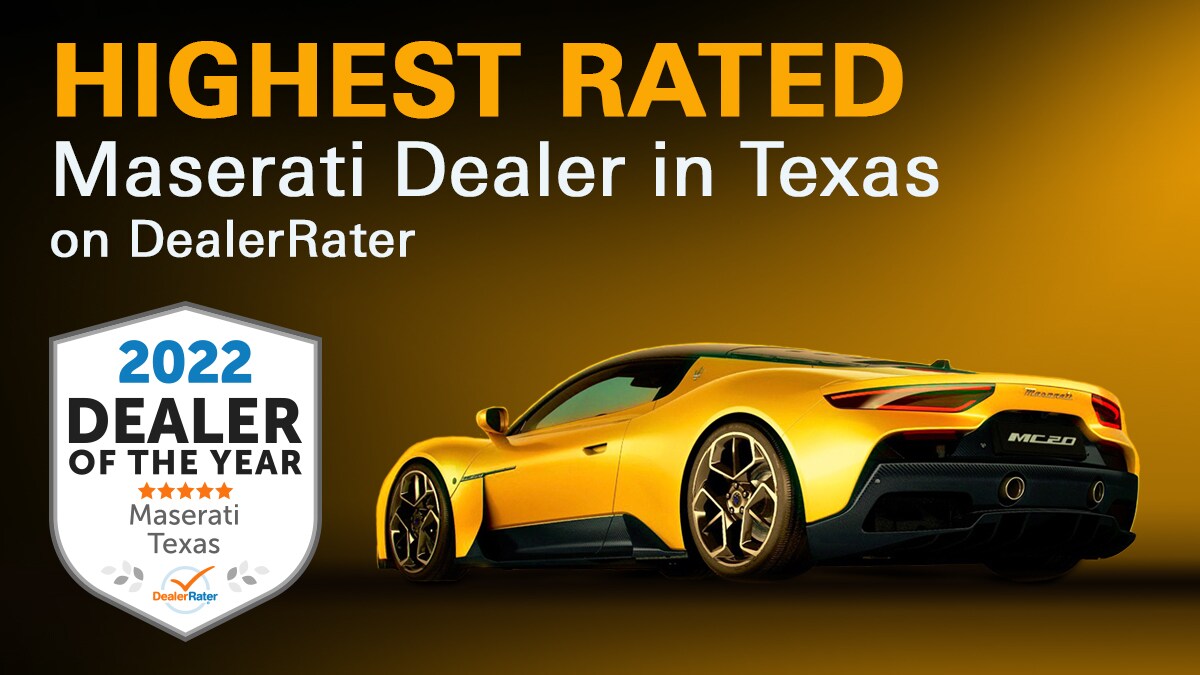 Founded in 1914 in Bologna, Italy, Maserati inaugurated its performance heritage building Grand Prix cars for the legendary Italian carmaker Diatto. Maserati scored its first victory as a nameplate in 1926 at the Targa Florio, an endurance race held in the mountains of Sicily.
In 1929 renowned driver Baconin Borzacchini set a world speed record of 153.2 miles per hour in a Maserati V4 powered by a 16-cylinder engine, boosting the image of the Maserati marquee. Celebrated Argentinean racer Juan Manuel Fangio fortified the legacy, capturing the 1957 Formula One World Championship title in a Maserati 250F.
Maserati's revolutionary Tipo 61 "Birdcage," driven by the likes of legendary British racer Stirling Moss, is among the greatest racecars of all time. Built for the 24 Hours of Le Mans between 1959 and 1961, the Birdcage incorporated an intricate tubular space frame providing an exceptionally light yet rigid chassis.
Such engineering acumen is a sustaining feature of Maserati automotive craft, as the company's track and commercial successes attest. Propelled by Ferrari engines, the sleek GranTurismo--with its fluid lines and the flagship Quattroporte with its muscular grace--are exceptional examples of Maserati engineering and Pininfarina design.
And because Maserati is a boutique manufacturer, it permits endless possibilities for client personalization. Now based in Modena (the "capital of engines"), Maserati offers a broad range of color and trim combinations, from brake calipers and wheels to stitching and wood grain. This unprecedented level of exclusivity merges Maserati sensuality and performance with the personality, taste and style of each individual driver.
Maserati joined the Boardwalk fold in 2004 when the Group purchased the dealership from Houston Maserati dealer Giuseppe Risi. Today Boardwalk Maserati Plano is among the largest Maserati boutiques in the Southwest including Fort Worth & Dallas. Come experience Boardwalk Maserati's personalized performance for yourself.