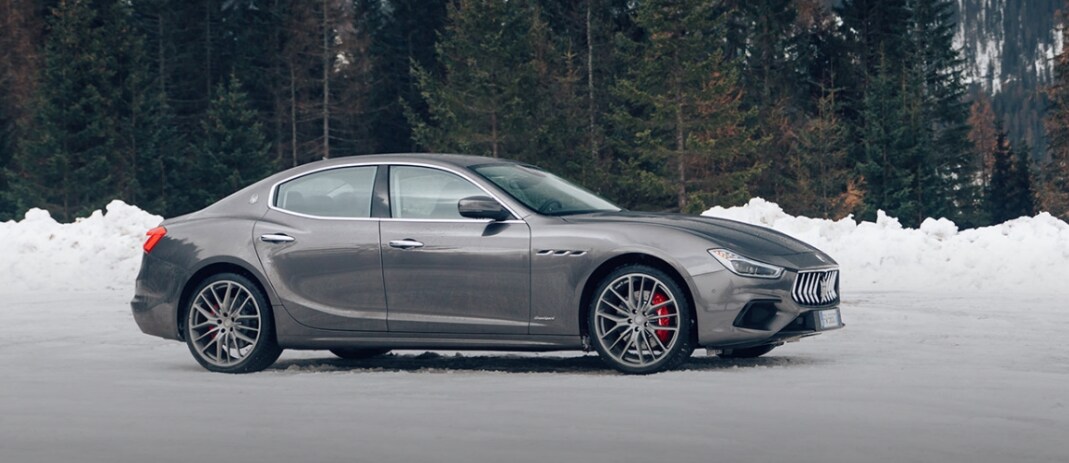 The New Maserati Ghibli has arrived at Boardwalk Maserati

A sports sedan with the curves and soul of a proper GT.


Maserati drew on all its vast experience in the manufacturing of GT cars of unmistakable class and top-quality performance, thrilling to drive yet comfortable, and created a unique, eye-catching and extraordinary sedan.

With its emphasis on sportiness, the Ghibli S's design is a delight to behold and, just like the first Ghibli launched back in 1967, designed by the young Giorgetto Giugiaro, it oozes of personality and Italian flair. The nose of the car is dominated by the distinctive and instantly recognizable Maserati radiator grille: although inspired by the traditional oval shape, it acquires a more rectangular form and narrows at the top, where it meets the aggressive front headlights.
The soft, glove-like leather and exquisite stitching - the epitome of traditional craftsmanship, are essential features of every Maserati: on the Ghibli S, leather is used as standard on the seats and can also be used on the dashboard and the door to create original two-tone combinations. The middle of the dashboard is dominated by the customary Maserati clock with blue face and aluminum housing and the large 8.4" screen of the "Maserati Touch Control", the access portal for the on-board entertainment unit with one of most intuitive navigation systems on the market.
The 
New Maserati Ghibli
has arrived at Boardwalk Maserati - proudly serving Dallas, Plano, Frisco, McKinney, Lewisville, Flower Mound, and North Texas.