Maserati Levante is the first SUV in the brand's more than one hundred year history. The
Maserati Levante
completes the existing range of saloon and sports cars, extending the offering together with the
Quattroporte
,
Ghibli
,
GranTurismo
and GranCabrio models.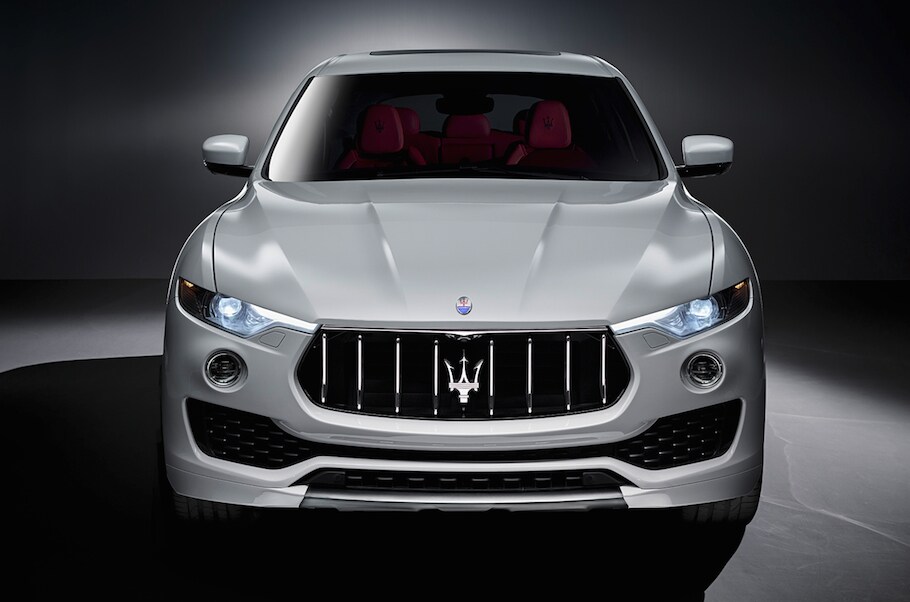 The design of the Levante features clear associations with the Maserati brand and its distinctive Italian character: the aggressive front introduces new, tapered headlights separated into two elements, with the upper headlight unit connected to the radiator grille.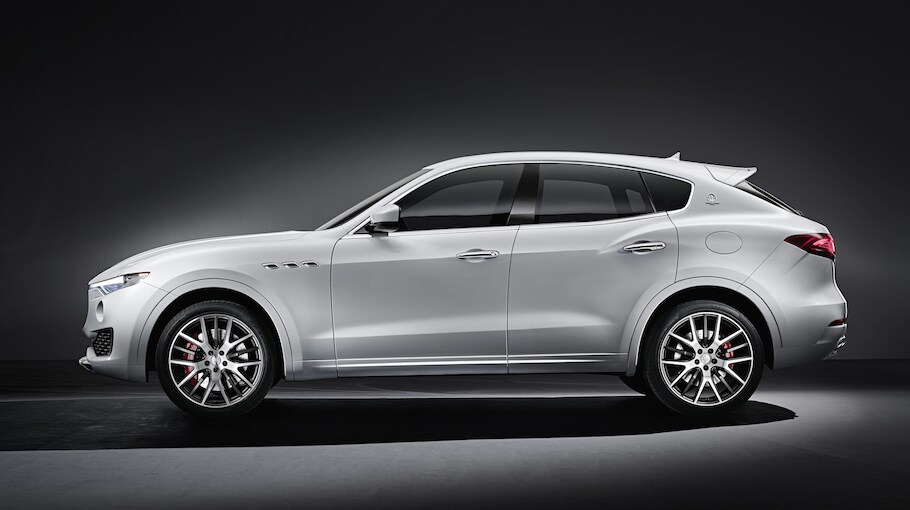 Maserati's design signature is clearly visible on the sides: the three iconic air vents on the front wings, the trapezoidal C-pillar with the "Saetta" logo and the large, frameless door windows. The rear is dominated by the very tapered back window and streamlined shape, both typical of a high-performance sports car.
The Levante is an SUV like no other, embodying the passion, the sophisticated engineering and exclusivity that have distinguished every vehicle crafted by Maserati in the heart of Italy since it was founded in 1914. Designed to be unique and built to be heard, the Maserati Levante is destined to make an unforgettable impression offering the ultimate combination of on-road performance and off-road capabilities.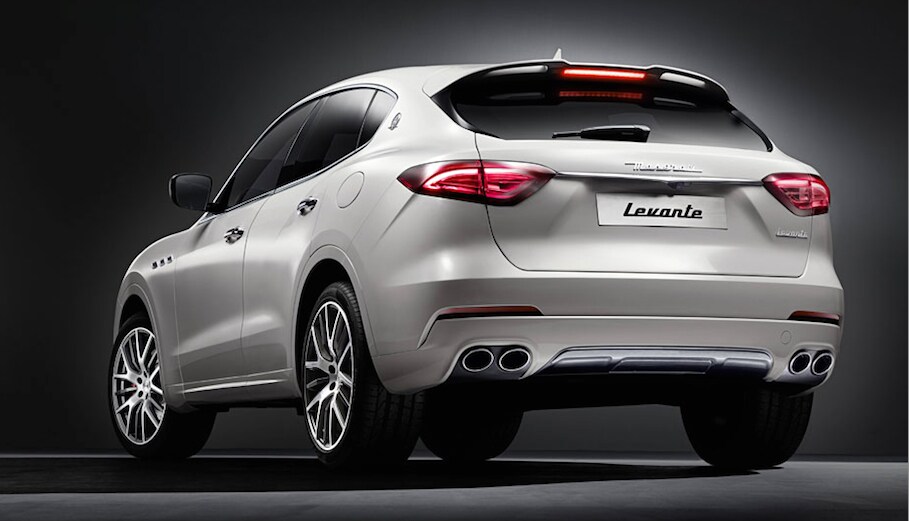 At a technical level, the Levante's chassis is designed to combine the outstanding on-road performance typical of every Maserati with unrivaled handling even on very low-grip surfaces and an excellent off-road performance and ride. The new SUV boasts a high level of content as standard, with all versions featuring: sophisticated electronic suspension with controlled damping and air springs, which can be set on several levels, "Q4" intelligent all-wheel drive and 8-speed automatic transmission specially calibrated for the brand's new SUV. The Maserati Levante is built at the Mirafiori plant in Turin.
Features and Technology: Everything you need to know in 10 minutes.